OMG!! COMICS FINALLY REDRAWN! PLZ READ!
December 6th, 2018, 4:19 pm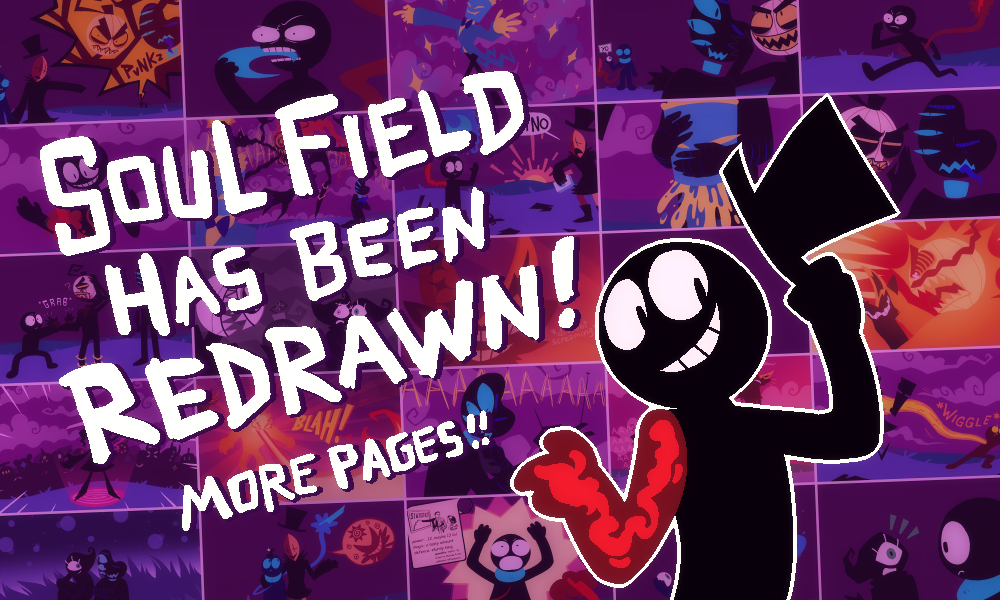 AFTER MANY MONTHS OF DRAWING ITS HERE.... soul field in its optimal form!!! AND I AM GOING TO MASS UPLOAD IT ALL AAAAAA
SO WHATS CHANGED?
there is a new introduction to the comic, scenes that were offscreen are now ONSCREEN, and lots of random little changes!! its mostly the first half thats completely redrawn, and the recent pages are still intact for consistent art style. theres still some pages in the middle that look awkward to me but ill save that for another time im just very excited to share it already!!
there is also a bonus 5 page preview of the next update batch!!
thank you for reading my comic!
STAAAAY TUUUNED
(ps if i made a mistake please tell me im frantically uploading each individual page)